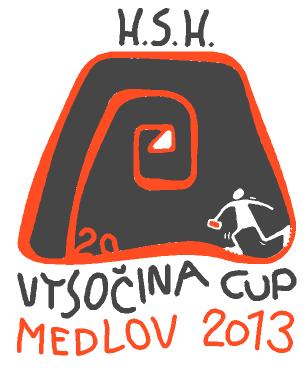 24.03.2014 21st H.S.H. Vysočina Cup
21st H.S.H. Vysočina Cup will be held near hill Špičák. For more information visit competition hompage.
- PM -
18.07.2013 Route gadget
You can use Route gadget application to insert your's route and compare it with other competitors. Is's linked on http://www.obpostupy.cz- MK -
17.07.2013 Photos taken by organizers
In the photogallery you can find photos from our official photographer. Photos from the beer-relay competition are to be found here.

- JJ -
16.07.2013 Photos
The photos from the race taken by our official photographer will appear soon. If you have some photos from the race and you dont mind sharing it with others, please send the link to e-mail prihlasky(zavinac)obchrast.com.

Photos taken by competitors:
by Herwig Allwinger here

- JJ -
16.07.2013 H.S.H. Vysočina Cup is behind us
We would like to thank all competitors for their participation and we hope you enjoyed your stay in the heart of the Czech-Moravian highlands. H.S.H. Vysočina Cup 2014 will be held in the area close to Schumpeter´s birth place - town Třešť - in the forest surrounding the hill Špičák. MAP. Stay tuned !

- JJ -
14.07.2013 Results
The results of all 3 stages are to be found here: link.- JJ -
11.07.2013 Information in English
Event Information published in English.- TM -
11.07.2013 Start lists
Ve have released start lists of the race. Detailed informations here.- MK -
10.07.2013 arrival from village Fryšava
We would like to ask all participants to come to the competition area from the direction of village Fryšava pod Žákovou Horou. The crossing of pond Medlov from the other direction is narrow and might cause troubles.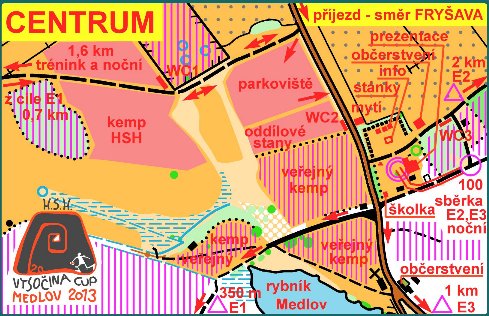 dictionary:
příjezd - arrival
směr - direction
prezentace - check in
kemp HSH - camp HSH
veřejný kemp - public camp
sběrka - last control
rybník - pond - JJ -
09.07.2013 instructions for accompanying night race
DATE
11. 7. 2013 (Thursday)

CENTER
meadow close to pond Medlov (49°37'9.776"N, 16°3'4.677"E)

CHECK-IN
from 19:30 to 21:00 in the competition center

START
00 = 22:00
Categories P1, P2, TYM1 a TYM2 can start at whatever time they want up till 22:40.

TERRAIN
Typical forest for Czech-Moravian Highlands without undergrowth.

MAP
Čechřice 1:10000, ekv. 5 m, A4, spring 2013, map key ISOM 2000, print laser, field work by Petr Mareček. Maps are water-protected.

Root stocks have not been mapped.

SPECIAL MAP SYMBOLS

green circle – significant tree
black circle – man-made object
brown circle – small plateau
black circle – upright

FORBIDDEN AREAS
It is forbidden to enter fenced and newly cut areas. The same holds for private areas in the surrounding of competition center. Violation of these rules might be punished by disqualification.

PUNCHING SYSTEM
SPORTident, control flags are with marks reflecting light

DISTANCES

Parking – Centrum 0 meters
Center – Start 1600 meters
Centrum – Finish 0 metrů

The way on the start will be signed by blue-white ribbons

CONTROL DESCRIPTIONS
in the competition center

TIME LIMIT
140 minutes for all categories

MEDAL CEREMONY
on Friday before medal ceremony for stage 1. First 3 runners in each category will receive diploma and price.

TIME OF CLOSING THE FINISH AREA
after the return of last competitor

WASHING, WC
in the center of the competition

FIRST AID
in the finish area, all runners are running on its own responsibility

REFRESHMENT
water in the finish area, shops in the center of H.S.H. Vysočina CUP- JJ -
09.07.2013 map sample for stage II
The last map in this part of the forest was made 30 years ago. In stage 2, you can expect labyrinth of watercourses.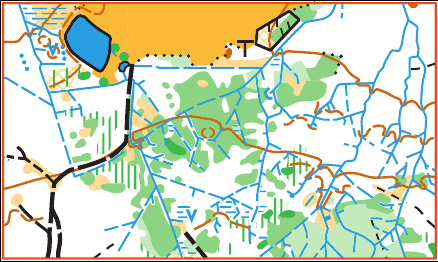 - JJ -
08.07.2013 parameters of the night race
The competition program starts for some of you already on Thursday by accompanying night race. The parameters of the race for each category are following:
Category
Length
Elevation

D14

3,1 km

45 m

D16

3,8 km

40 m

D18

4,8 km

65 m

D21

5,5 km

65 m

D35

4,8 km

65 m

D45

3,8 km

40 m

H14

3,3 km

50 m

H16

5,1 km

50 m

H18

6,1 km

65 m

H21

8,2 km

110 m

H35

6,5 km

75 m

H45

5,1 km

50 m

P1 (TYM1)

3,3 km

50 m

P2 (TYM2)

4,7 km

50 m
- JJ -
08.07.2013 pictures from the competition area
The maps for all races have been printed, organizers are now heading into the wilderness of Czech-Moravian highlands. It is still possible to apply for the races, personally at the competition center in Medlov during competition days.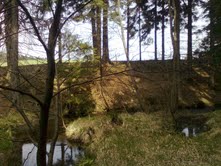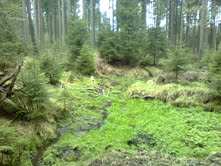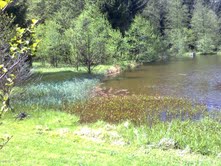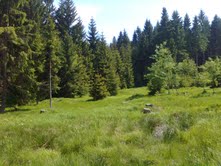 - JJ -
26.06.2013 leak of new maps
Wikileaks has just released another packet of leaks, this time with the sample of maps for HSH Vysocina Cup 2013. Our mapmaker Petr Mareček (JWOC 2013, WOC 2010) is now finishing his work.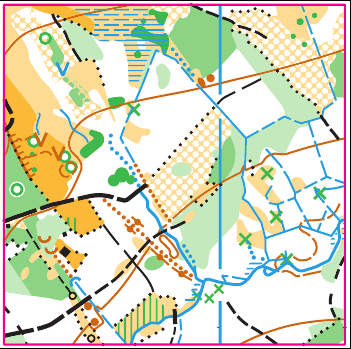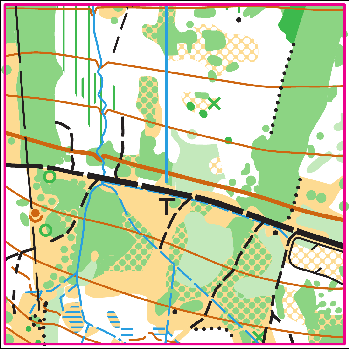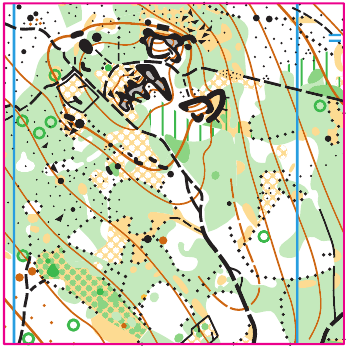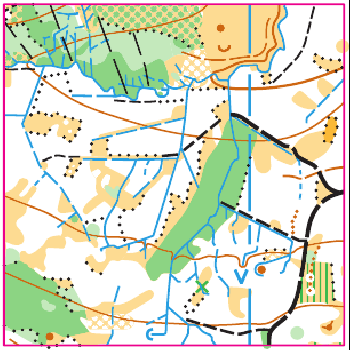 - JJ -
19.06.2013 1st deadline for registration behind us
1st deadline for registration is behind us. So far, 952 participants have registred for 3-day event and 37 participants for night race, list of competitors to be found at ORIS site. The second deadline for applications is on the 6th of July.
More info to follow soon. - JJ -
29.05.2013 registration
We have started accepting applications for HSH Vysočina Cup. Foreign runners might use either application system (registration needed) ORIS of Czech Orienteering Federation or (preferably) email prihlasky_at_obchrast.com . - JJ -
26.02.2013 Information
We have released informations in English (PDF, ~290KB).- MK -
27.12.2012 20th edition of HSH Vysočina ahead
20th anniversary of orienteering race H.S.H. Vysočina Cup will be held at the pond Medlov ( 49 ° 36'53 .189 "N, 16 ° 3'5 .516" E , the area was used for JWOC 2000 short distance). Competition program starts as usual on Thursday 11.7. with accompanying night race. On Friday 12.7., the 3-stage event starts.
Except of the night-race, other accompanying races are on program - running competition on Friday evening, short O-race and beer relay on Saturday afternoon.

- JJ -